Learn Spanish in Playa del Carmen with Frida
Frida School represents other language school in Cancun. Starting in 2007 Frida will offer both, language courses in Playa del Carmen and Mexico City.
Our Spanish school in Playaoffers language courses, internships, housing and volunteer.To apply for a language course in Playa del Carmen, please visit our partner school here.
Our schools are recongnized for their high quality and low cost for courses and accommodation. Students are always satisfied after taking a Spanish School course at our schools in Mexico and Cancun.
Steps for applying to our school of Spanish can be foud at the schools website here. Students from all ages are accepted, and we offer special discounts for groups and families.
Study and learn Spanish in Playa del Carmen with Frida School!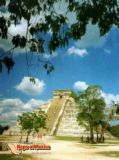 FOR FURTHER QUESTIONS, PLEASE CONTACT US